Proposta d'un instrument d'avaluació de la teoria de la ment a la infància
Paraules clau:
Teoria de la ment, Infància, Avaluació, Instrument
Resum
La Teoria de la ment (TM) és la capacitat humana de comprendre els estats mentals de les persones, que ens permet entendre i anticipar el seu comportament, i que per tant, té implicacions importants en la seva socialització. Tot i que en l'actualitat existeixen alguns instruments per avaluar aquesta capacitat, no n'hi ha cap que consideri l'evolució de les seves principals fites evolutives des de les més bàsiques fins les més avançades. En aquest sentit, es presenta l'Instrument d'Avaluació de la TM (IATM), una eina consistent en 17 tasques basades en la literatura científica prèvia, que ha estat pensada per ajudar als psicòlegs i psicopedagogs a detectar aquells aspectes de la TM amb els quals els infants de 3 a 12 anys poden tenir dificultats. Així doncs, és un instrument per a la detecció de dificultats de comprensió social que pretén contribuir al disseny d'intervencions educatives ajustades a les dificultats específiques dels infants.
Referències
Albanese, O. i Molina, P. (Ed.) (2008). Lo sviluppo della comprensione delle emozioni e la sua valutazione. La standardizzazione italiana del Test di Comprensione delle Emozioni (TEC). Milano, Italia: Edizioni Unicopli.

Baron-Cohen, S. (2000). Theory of mind and autism: A review. International Review of Research in Mental Retardation, 23, 169-184.

Björklund, D.F. (2011). Children's Thinking. Cognitive Development and Individual Differences. Belmont: Wadsworth, Cengage Learning.

Burnel, M., Perrone-Bertolotti, M., Reboul, A., Baciu, M., iDurrleman, S. (2018). Reducing the language content in ToM tests: A developmental scale. Developmental psychology, 54(2), 293.

Carpendale, J., i Lewis, C. (2006). How children develop social understanding. Blackwell Publishing.

Devine, R. T., i Hughes, C. (2014). Relations between false belief understanding and executive function in early childhood: A meta‐analysis. Child Development, 85, 1777-1794.

Doherty, M. J. (2009). Theory of Mind: How Children Understand Others' Thoughts and Feelings. USA i Canadà: Psychology Press.

Feinfield, K. A., Lee, P. P., Flavell, E. R., Green, F. L., i Flavell, J. H. (1999). Young children's understanding of intention. Cognitive Development,
14(3), 463-486.

Hickling, A. K., Wellman, H. M., i Gottfried, G. M. (1997). Preschoolers' understanding of others' mental attitudes towards pretend happenings.
British Journal of Developmental Psychology, 15(3), 339-354.

Hiller, R. M., Weber, N., i Young, R. L. (2014). The validity and scalability of the Theory of Mind Scalewith toddlers and preschoolers. Psychological assessment, 26(4), 1388.

Nilsson, K. K., i de Lopez, K. J. (2016). Theory of mind in children with specific language impairment: A systematic review and meta‐analysis. Child Development, 87(1), 143-153.

O'Hare, A. E., Bremner, L., Nash, M., Happé, F., i Pettigrew, L. M. (2009).A clinical assessment tool for advanced theory of mind performance in 5
to 12 year olds. Journal of Autism and Developmental Disorders, 39(6), 916-928.

Osterhaus, C., Koerber, S., i Sodian, B. (2016).Scaling of advanced theory-of-mind tasks. Child Development, 87(6), 1971–1991.

Peterson, C. C., Wellman, H. M., i Liu, D. (2005). Steps in theory‐of‐mind development for children with deafness or autism. Child development, 76(2), 502-517.

Pons, F. i Harris, P. (2000).Test of Emotion Comprehension – TEC. Oxford: University of Oxford.

Pons, F., Harris, P. L., i de Rosnay, M. (2004). Emotion comprehension between 3 and 11 years: Developmental periods and hierarchical organization. European Journal of Developmental Psychology, 1(2), 127-152.

Pujals, E., Batlle, S., Camprodon, E., Pujals, S., Estrada, X., Aceña, M.,i Pérez-Solá, V. (2016). Brief report: Translation and adaptation of the theory of mind inventory to Spanish. Journal of Autism and Developmental Disorders, 46(2), 685-690.

Sidera, F., Amadó, A., i Serrat, E. (2013). Are you really happy? Children's understanding of real vs. pretend emotions. Current Psychology, 32(1), 18-31.

Sidera, F., Amadó, A., i Martínez, L. (2017). Influences on facial emotion recognition in deaf children. The Journal of Deaf Studies and Deaf Education, 22(2), 164-177.

Sidera, F., Serrat, E., Rostan, C., iSanz-Torrent, M. (2011). Do children realize that pretend emotions might be unreal? The Journal of Genetic Psychology, 172(1), 40-55.

Slaughter, V., Imuta, K., Peterson, C. C., i Henry, J. D. (2015). Meta-analysis of theory of mind and peer popularity in the preschool and early school years. Child Development, 86(4), 1159–1174.

Sutton, J., Smith, P., i Swettenham, J. (1999). Social cognition and bullying: Social inadequacy or skilled manipulation? British Journal of Developmental Psychology, 17, 435 – 450.

Sullivan, K., Zaitchik, D., i Tager-Flusberg, H. (1994). Preschoolers can attribute second-order beliefs. Developmental Psychology, 30(3), 395.

Talwar, V., i Lee, K. (2008). Social and cognitive correlates of children's lying behaviour. Child development, 79(4), 866-881.

Tomasello, M. (2000). The social-pragmatic theory of word learning. Pragmatics. Quarterly Publication of the International Pragmatics Association (IPrA), 10(4), 401-413.

Walle, E. A., i Campos, J. J. (2014). The development of infant detection of inauthentic emotion. Emotion, 14(3), 488.

Wellman, H. M., Cross, D., i Watson, J. (2001). Meta‐analysis of theory‐of‐mind development: The truth about false belief. Child development, 72(3), 655-684.

Wellman, H. M., i Liu, D. (2004). Scaling of theory‐of‐mind tasks. Child development, 75(2), 523-541.

Wellman, H.M. (2014). How Theory of Mind Develops. Oxford: University Press

Wellman, H.M. (2016). Cognición social y educación: teoría de la mente. Pensamiento Educativo. Revista de Investigación Educacional Latinoamericana, 53(1), 1-23

Westby, C i Robinson, L. (2014). A developmental perspective for promoting theory of mind. Topics in Language Disorders, 34(3), 362-382.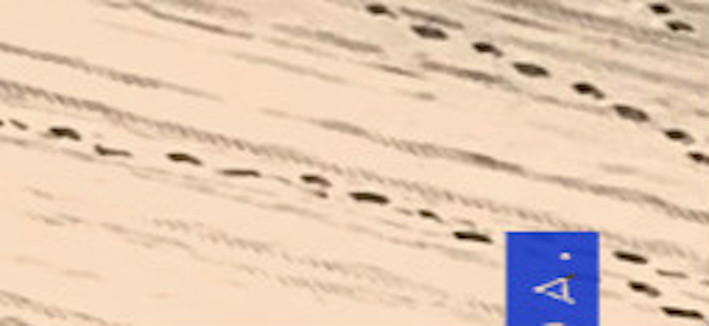 Descàrregues
Secció
Psicopedagogia i Orientació
Llicència
Els autors/ores conserven els drets d'autor i concedeixen a la revista el dret de primera publicació de l'obra, registrada sota una llicència Creative Commons Reconeixement-NoComercial-Sense Obra Derivada. Aquesta llicència permet la descàrrega de les obres, i que es puguin compartir amb altres sempre que se'n reconegui l'autoria, però no permet que siguin modificades de cap manera, ni ser utilitzades amb finalitat comercial.